Making seeing and learning theatre more accessible in the St. Louis region by providing fully subsidized tickets to shows and scholarships for private voice, acting, and dance lessons.
Fly North Theatricals was founded on one principle: Theatre should be accessible for audiences as well as performers because access to theatre is a fundamental right. However... 
Theatre is expensive. Seeing it, producing it, and also (as you'll find out if you keep reading) performing in it is expensive... even if the actor is paid. 
Fly North Theatricals' Theatre For All Initiative is our imperfect, yet constantly evolving way to help close the gap between the expense of theatre and access to it both in the audience and on stage by way of a two-part approach that aims to solve two problems: The Audience Problem and The Performer Problem. 
Part 1: The Audience Problem
The short story:
Theatre used to be more affordable; now it's not. A good local theatre is one of the best engines of a thriving community only if it's accessible to the entire community. The Theatre For All Initiative aims to help make our theatre space more equitable, inclusive, and diverse by working to break down as many financial, marketing, and transportation related barriers as possible to help assure our audiences represent our community.
Now for the longer story...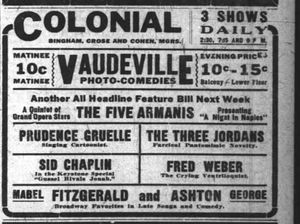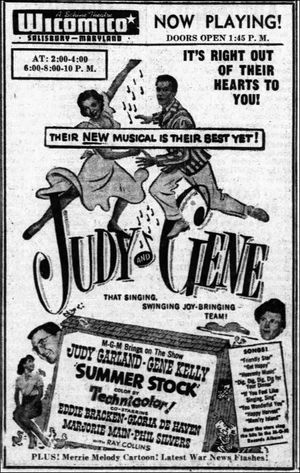 The theatre has not always been a luxury item.
A quick unsolicited history lesson: Up until the early 20th century, all the pillars of entertainment that would coalesce to form modern musical theatre like the opera and symphony and vaudeville, though certainly not the paragon of equity, diversity, and inclusion we strive for today-- were actually fairly affordable events to attend. The working class might've been relegated to the balcony but at least the "cheap seats" were, in fact, cheap... not just "less expensive."
This changed within one generation largely during and after World War I, as the western world entered a period of unprecedented immigration, migration, and revolution. Eastern Europe moved west. The American South moved north. And in America, the dominant class began to distance itself physically from the working class. They left the cities but held on to institutions: the politics, the companies... and of course, the theatre. 
Ever-richer audiences demanded ever-more luxurious experiences which caused a feedback loop that exists to this day. The average price for an American non-profit theatre is $37. A single ticket for a Broadway show is just under $123. When even a liberal estimate puts groceries for one between $80-90/week, not to mention that over one fifth of St. Louisans live below the poverty line, you begin to see the issue.
Now that feedback loop isn't all bad. The influx of a largely wealthy audience undeniably allowed theatre to become what it is today: a nearly-limitless storytelling medium that is on the cutting edge of technology and awe-inspiring spectacle. The modern American theatre is truly a wonder... but it's a wonder that all deserve to see.